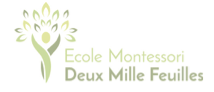 Bilingual Montessori school Deux Mille Feuilles is looking for an AMI-Trained Montessori teacher, age group 6-12 years,(La Rippe, VD)
In order to complete our team, we are looking for an English-speaking Montessori 6-12 teacher full-or part-time basisfrom August2021on.
At our bilingual Montessori school Deux Mille Feuilles we currently have two casa classes (age group 3-6) and twoclassesfor the age group 6-12years situated on the foothills of the Jura mountains in La Rippe, close to Nyon in a uniquely idyllic setting. Located in this beautiful forest settingwe provide our children daily opportunities to discover, understand and respect nature.
Working with the children is our passion, having them in the center of what we do, making their eyes sparkling and offer them a high-quality Montessori education to prepare them for life our mission! In order to support the children ideally, we are looking for an additional guide to support our existing team.
If you have a firm understanding of the Montessori approach proven by your AMI Montessori teacher 6-12 Diploma, are always eager to learn more and are a caring, trustful and open-minded person ideally with English as mother tongue then please send your CV, motivational letter and references in English to:
Cornelia.Tosch@2millefeuilles.ch
Ecole Montessori Deux Mille Feuilles
We are looking forward to meeting you!
For further information please have a look at www.2millefeuilles.ch
Annonce sous document pdf :